Unique and Expertly Crafted Outdoor Constructions
Why You Should Hire Red Isle Contracting For Your Next Composite Decking Project
Simply put: no one does custom contracting quite like our Red Isle crewmembers. Not only do we have over ten years of experience under our belts, but we are also:
Trex Pro Platinum-certified installers
One of the leading custom decking and contracting companies in Edmonton, Alberta
Home to the Trex Custom Curve Oven — allowing us to easily and masterfully build custom and curved composite decks
Part of the Isle Group of Companies: a family-operated group of companies that place customer satisfaction to the highest degree
To top it off, we do more than just custom composite decking. If you reside within the Spruce Grove area or any of its surrounding communities, you can benefit from our expert fencing, custom pergola & gazebo construction, and outdoor kitchen installation services this season! We've helped home and property owners all over Alberta and British Columbia reshape their yards into their outdoor vision — from curved decks built to amplify your latest landscaping addition to custom wooden constructions made purposefully for your children's enjoyment. Transforming your outdoor space into the envy of your neighbourhood is as easy as booking a consultation with one of our experts!
Let our crews handle the logistics while you outline your vision to our designers. We don't begin construction until we receive your go-ahead on the final quote — and that's only when you're completely satisfied with what we have planned for your yard space!
Spruce Grove Deck Builders
As a local Alberta contracting company, we know how important it is that your outdoor constructions meet and exceed expectations. Our crews go above and beyond to ensure that your outdoor constructions are built to last through not just time, but also through the harshest of Spruce Grove weather conditions. We also understand how much of an investment installing a new deck or outdoor feature can be; that is why we are proud to also offer Trex's 25 Year Manufacturer Warranty.
If you're looking for inspiration for your next decking or outdoor construction project, don't forget to browse through our gallery or projects page!

Services
Reimagine your outdoor living space with the experts at Red Isle Contracting today. We've helped hundreds of clients throughout Spruce Grove and surrounding communities craft unique spaces unlike any other. Contact us today if you wish to inquire about our decking, fencing, pergola, or outdoor kitchen construction services!

Featured Projects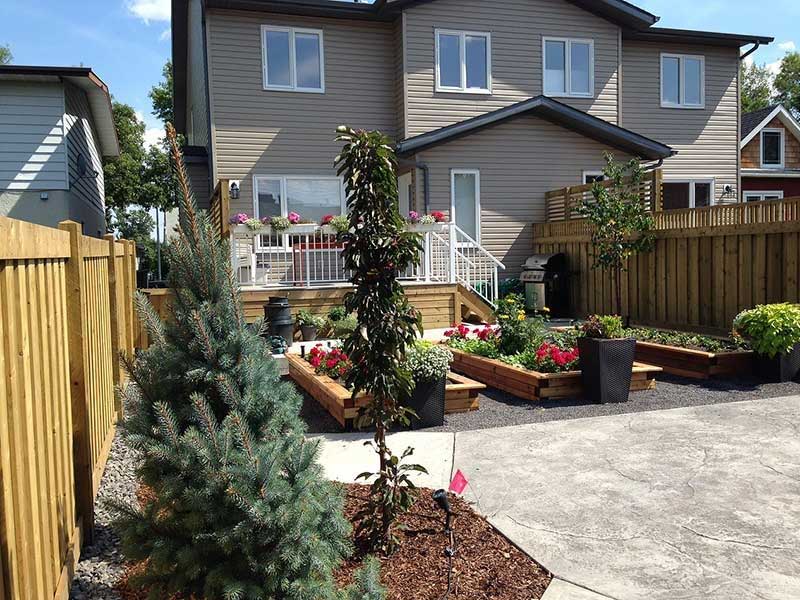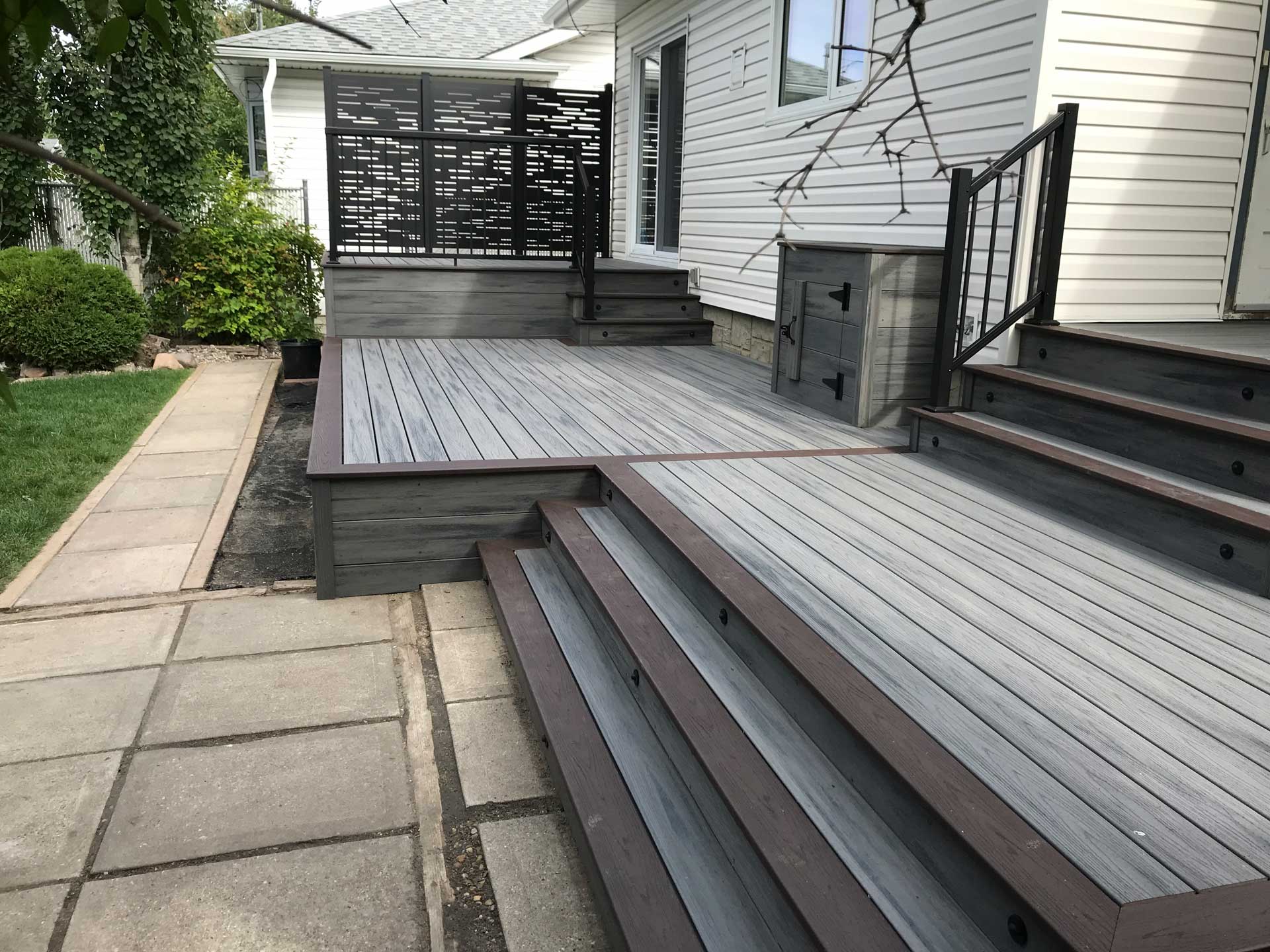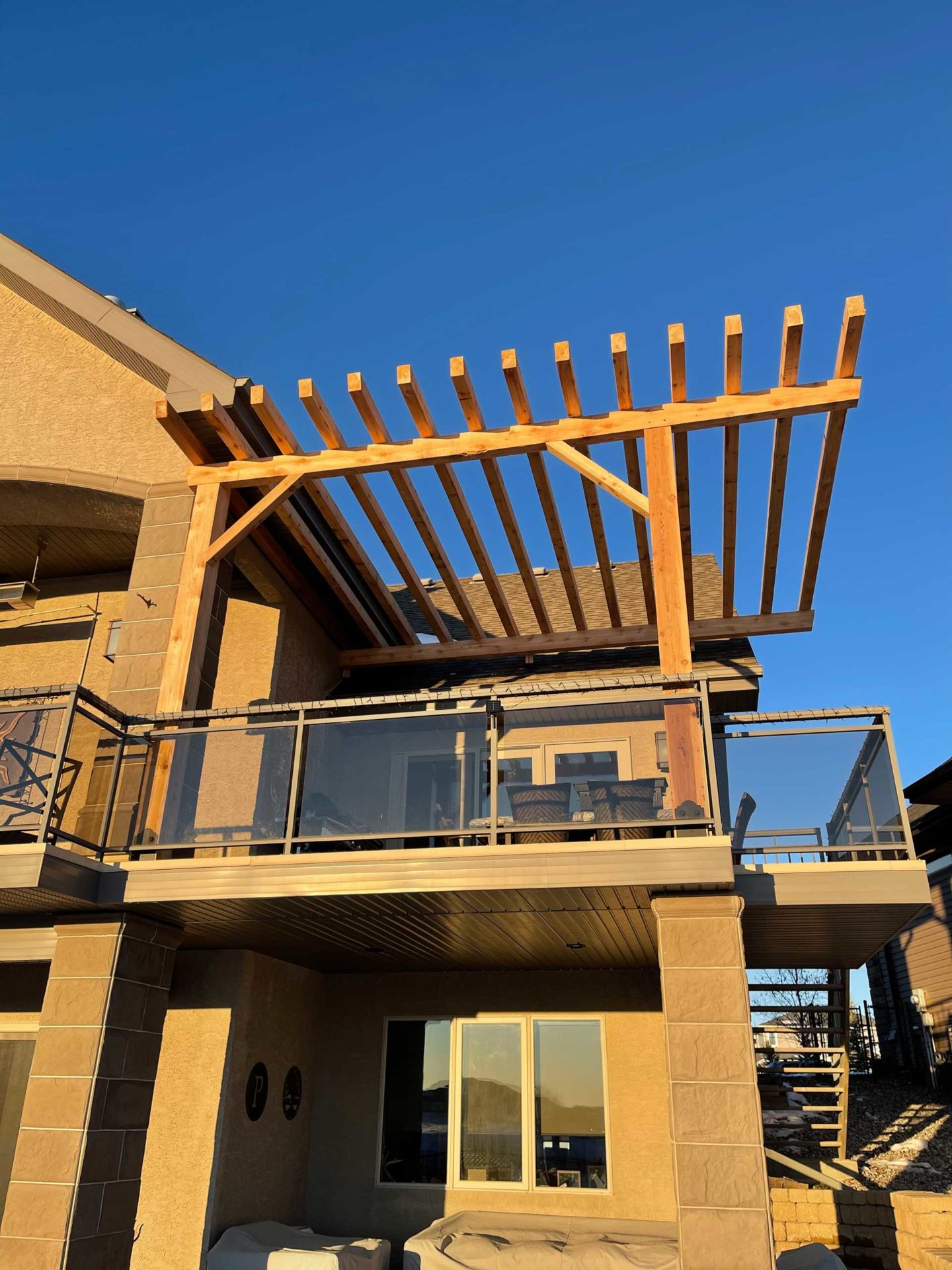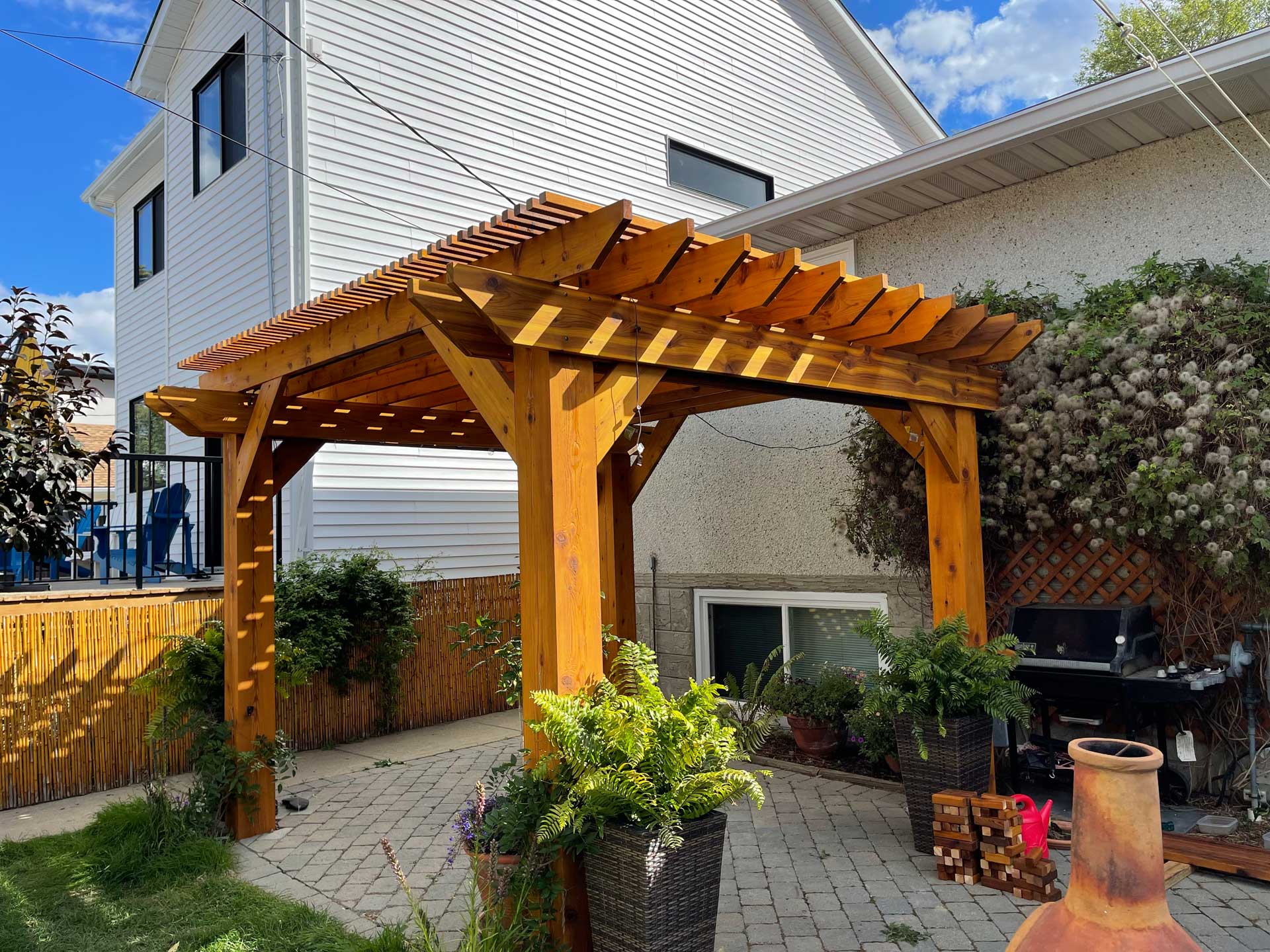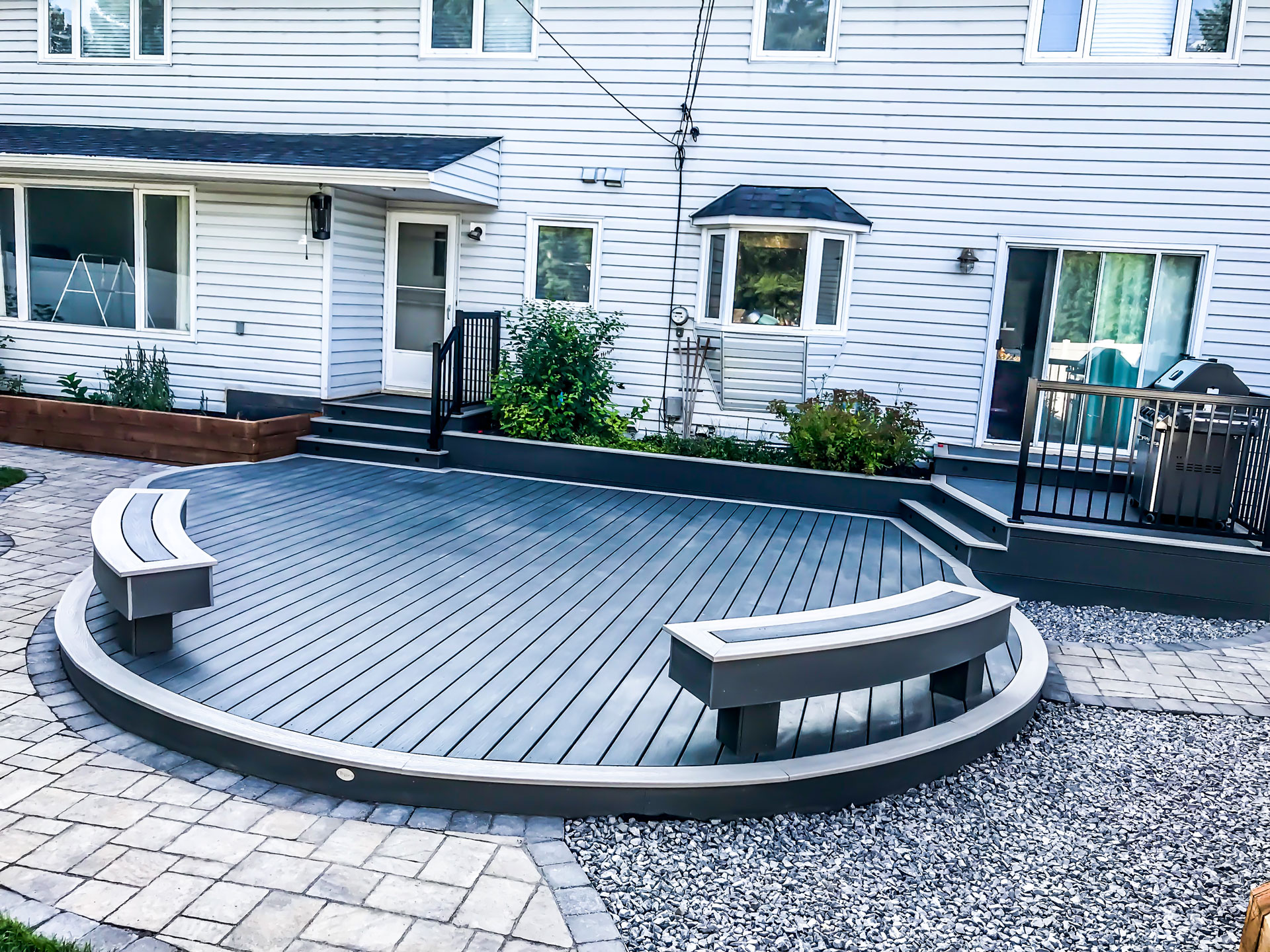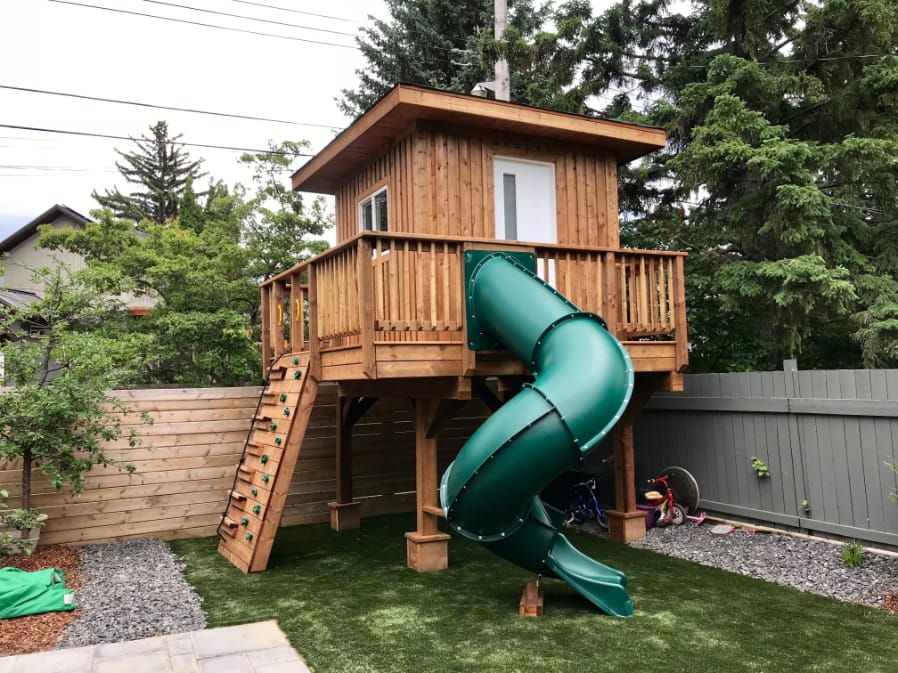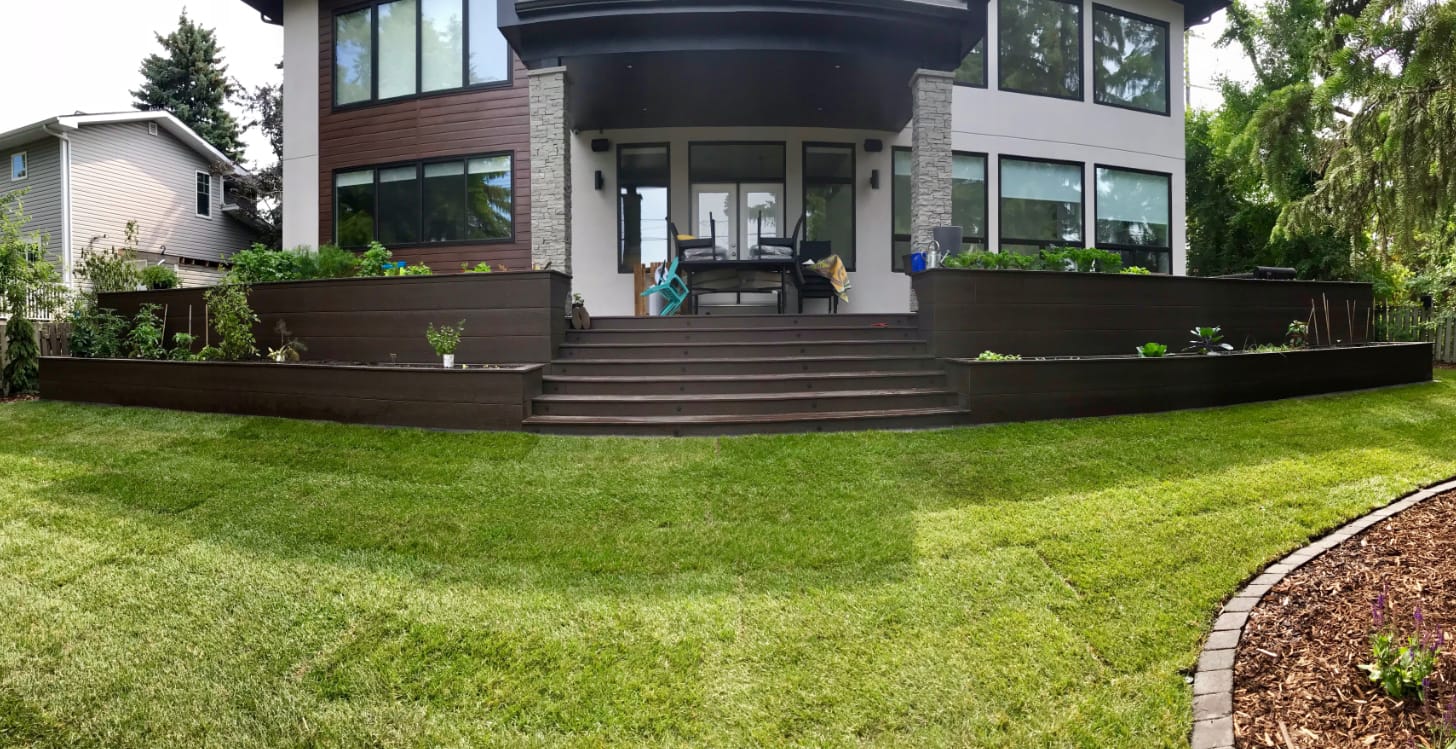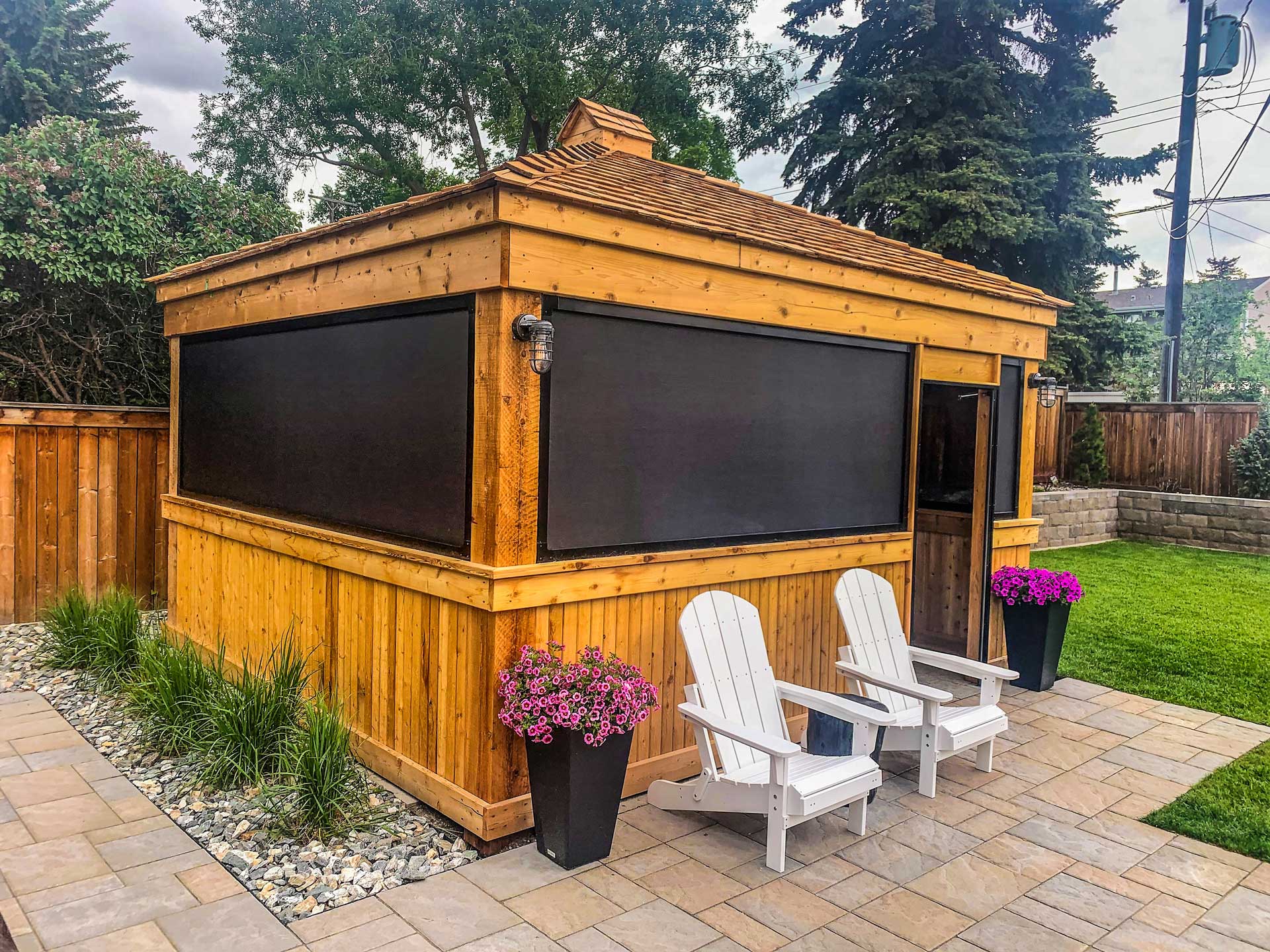 Spruce Grove
Composite Decking &
Custom Trex Deck Builders
Transforming Homes Throughout Spruce Grove, Alberta
Red Isle Contracting is proud to be known as one of the leading decking specialists in the community. Our status as one of the few Trex Deck Pro contractors in the Edmonton and Spruce Grove communities allows us to ensure that our clients receive a product like no other. Trex Composite Decking is known in the landscaping industry as one of the best manufacturers for premium decking products. In addition, Trex decks create beautiful and incredibly durable decks that fulfill more than an aesthetic niche. With turbulent and unpredictable weather conditions like no other region found in Western Canada, you can count on your Trex deck to last through even the eye of the storm. Trex decking materials are also eco-friendly and made with the purpose of diverting over 400 million pounds of wood products and plastics from landfills every year. Moreover, Trex decks are also virtually maintenance-free!
At Red Isle, we want to ensure that you are taken care of no matter what stage of the decking or outdoor construction process you are in. We provide our customers with straightforward advice, assistance, and Trex product samples to make sure your yard revitalization run smoothly!
Trusted Builders and Contractors Ready to Serve Spruce Grove
For all of your custom decking or outdoor space construction inquiries, be sure to fill out the form at the bottom of this page! One of our decking experts will get in touch with you and answer any questions or concerns you may have regarding our services.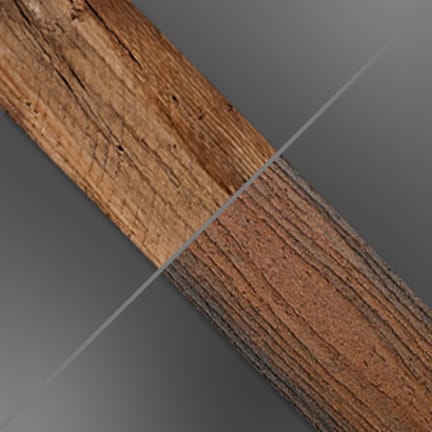 Year Manufacturer Warranty
Make the most out of your outdoor living space! Trex composite decking materials are known for their performance and aesthetically pleasing appearance; they are also incredibly durable, and won't crack or rot under the worst of weather conditions. Composite decks built using Trex decking products are also mould and mildew resistant, and come with little to no maintenance. These products also come with a 25-year manufacturer warranty with the confidence that you will enjoy your final product.

What else can you build using Trex deck boards?
Do you have samples available before installation?
How long does a custom decking project take to complete?
How long do Trex composite decks last?
Contact us
For More Information