Why Red Isle
Why Should You Choose US For Your Next Deck Project?
Red Isle is Edmonton's leading custom deck specialist. We build amazing Outdoor Spaces, year-round.
Red Isle is Edmonton's largest deck specialist. We are the only Trex Pro Platinum-certified installer in Edmonton with less than 200 of these certifications worldwide.
Red Isle has the only Trex Custom Curve Oven that allows me to create curved composite decks with ease.
We care about your project as much as we care about our good name. We are a locally owned and operated company, in operation for nearly a decade.
We are the only TrexPro Platinum Installer in Edmonton; our team has superior training in the product and can pass this wealth of knowledge over to the customer.
We are professionals that you can trust; we hire the best-skilled tradespersons and the brightest design minds to help you create the exceptional outdoor spaces that you envision.
We deliver on our promises, every time. We promise to help our customers build the outdoor spaces that meet their lifestyle and budget.
We assign a team to your job and they remain with you until the deck is done; to your satisfaction. We will never subcontract your job to someone else.
Made To Suit Your Needs
Trex Decks are the perfect solution to fit your outdoor needs whatever that may be. With customizable options, you can build your dream outdoor deck space that will not only withstand the test of time and weather, but will also look beautiful as well. Whether you want your deck to be curved so as to follow along with the structure of your house or cut out for a specific design, our Trex decks offer the perfect solution.

Edmonton Composite Decks and Trex Deck Experts
With several years of experience under our belt, along with an expert team and a wide range of clientele, Red Isle has become the decking installation contractor of choice in the Edmonton area. Aside from appearance and aesthetics, we put an emphasis on decking function and performance over time in various environments and weather conditions. This is why we are proud to provide our clients with beautiful and durable composite decking that can withstand the harsh Alberta climates as opposed to traditional materials. Our workmanship also meets all of the provincial Alberta and British Columbia building codes. With a team that's highly qualified and knowledgeable in creating beautiful outdoor deck spaces, we promise to make your composite deck building experience hassle-free. We will include you in every step of the process, guiding and helping you turn your custom decking visions into reality!
Specializing in Edmonton Composite Decks & Trex Decks
Red Isle specializes in composite decks, particularly Trex® decks. We have become the largest Trex® decking builder in Edmonton, and one of the largest in Canada. Trex® decks are known for their durability, low-maintenance, and for being environmentally-friendly. Made up of 95 percent recycled material, the use of Trex® deck products prevents 400 million pounds of plastic and wood from going into landfills each year. Trex® composite deck materials can also last for up to 30 years and can withstand the toughest weather conditions, be it the apex of summer or the lowest point of winter. Lower maintenance also means no sanding, repairing, and replacing materials every few years. Furthermore, all of our Trex® decking comes backed with a 25 year manufacturer warranty.  Not all decks are built the same: our decks, fences, and outdoor structures are built to last and Red Isle will be happy to help you confidently make the right choice for your next outdoor deck project!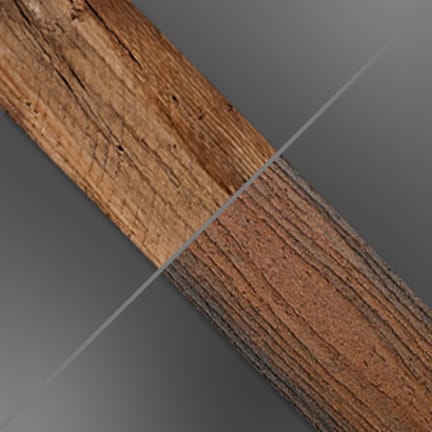 Year Manufacturer Warranty
Enjoy your outdoor living space for years to come. We know that home improvements are investments; and this product is an investment that you can trust to improve the value of your home, and also keep your costs for repairs down while you enjoy it. Composite decking is more durable and performs better over the long run. Trex composite decking is weather-resistant; meaning it will not rot or crack, it will not splinter, is mould and mildew resistant, and washes clean with just soap and water. The product is backed by a 25-year manufacture warranty which takes a lot of worries away from the homeowner.

El
Out of three quotes, we chose Red Isle. They were the only ones that asked about what did and didn't work with our existing deck. Craig examined the…
existing substructure, noted the good and bad and made recommendations for improvement. Only then did color and style come into play. The other quotes focused on color of deck and even suggested using existing foundation without even looking at the deck frame. (which was sitting directly on the soil and had settled in one corner causing stair issues). From start to finish, his team was professional, patient in answering my many questions and had great attention to detail. Quality of material and workmanship was above the norm.....am extremely happy with my deck!! Well worth the $$

What is Trex decking and what are the benefits of installing a Trex composite deck in Edmonton?
Does Red Isle build custom composite decks in Edmonton?
What kind of warranty does Red Isle offer on composite decks?
How much is a new deck from Red Isle Contracting?
How long does composite decking last in areas with extreme weather like Edmonton?
How long does it take Red Isle to complete a commercial decking project?
Can Red Isle assist me in installing my Trex Deck if I have already started the project?
Can Red Isle order me product samples of the Trex Deck materials before installation?
Contact us
For More Information