Trex Decks and Composite Deck Builders
Why Should You Choose Red Isle Contracting For Your Outdoor Living Needs?
At Red Isle Contracting, we do more than just build decks. We've helped customers across Alberta and British Columbia design and construct the outdoor living spaces of their dreams. You can trust us to transform your unfinished outdoor spaces into places you can see yourself in, all accompanied by our outstanding customer service. Let our expert builders and contractors take your backyard to the next level. You'll be ready to show off at the next BBQ in no time!
You don't need to worry about the details. Our crews have the necessary tools and experience needed to get the job done right. With more than ten years of experience under our toolbelts, you can rest assured that you will get the deck and backyard space you've always dreamed of.
Expert St. Albert Deck Builders that Care
Whether you are looking to start from scratch or are looking to improve your existing deck, our St. Albert deck builders and contractors are here to help you get the backyard you deserve. We know what Alberta winters are like— long, harsh, and swamped with shovelling. You need a deck that can stand up to the abuse Mother Nature throws at it.
That's why you want Red Isle as your St. Albert deck builder. Our builders and contractors are experts at their craft and know exactly what materials to use to endure a St. Albert winter. Not only that, but we are one of 200 certified installers for Trex Pro Platinum in the world, and we're also the biggest Trex installer in Canada. We know what we are doing, and will bring that knowledge to you so you can get a deck that is beautiful, durable, and high quality.
We are also proud to be part of the St. Albert community! Not only do we provide our services to the surrounding regions, but we also source and purchase our materials from local stores such as L.B.H Timber Mart.
It takes more than the swing of a hammer to build a deck. You want to choose a builder who is safety-minded, and that is where Red Isle Contracting comes in. We have a comprehensive, proprietary training program that ensures our builders and contractors are fully trained for the task at hand. We bring the product knowledge needed to build a deck that will endure the test of time.
We also employ talented designers to make sure your deck is beautiful and functional. A deck should be the crown jewel of your backyard, a place that has you longing to be out there grilling on the coldest of February days. That's why we've built our reputation on creating outdoor living spaces that are clean, functional and inviting. By driving for exceptional results with every project, we've developed the skills to complete a job from start to finish without ever having to hire a subcontractor. You get the Red Isle expertise, every time.
Expert Contractors for Every Outdoor Living Space
A backyard involves more than just a deck. You may be looking for a pergola to create shade and shelter, or for an outdoor kitchen that can do more than just barbeque. Red Isle has you covered. We do more than just composite and Trex decking, we can work together to help you design a truly unique outdoor living space. Visit our Projects page to get a taste of what we can build for you.

Services
Our expert designers and builders are here to help you. From tearing down your backyard and starting over to installing a new outdoor kitchen, we have the experience needed to get the job done. Red Isle builds everything from pergola and gazebos, to outdoor kitchens and decks. Let Trex-Certified carpenters guide you through the process from design to finished product and help you build the outdoor living space that will be the envy of the neighbourhood. Contact us today for a free estimate!
Call us at 1-780-965-6130!

Featured Projects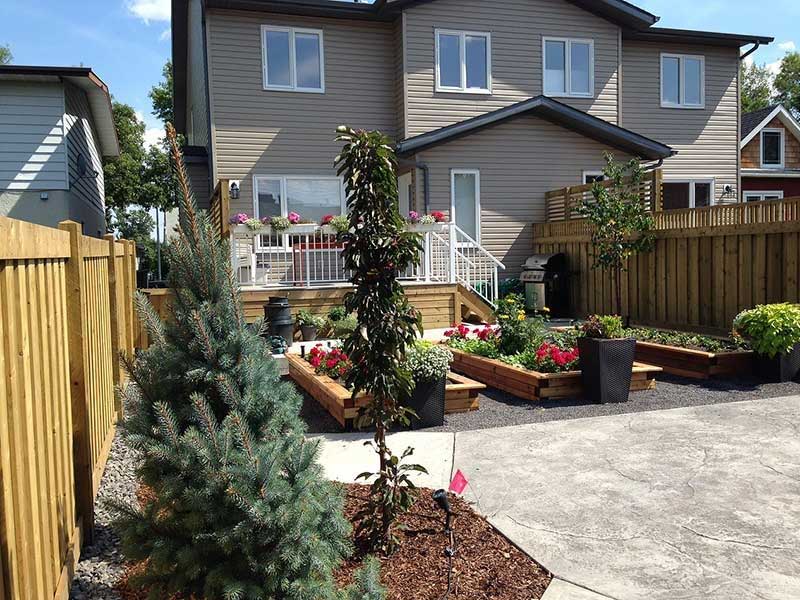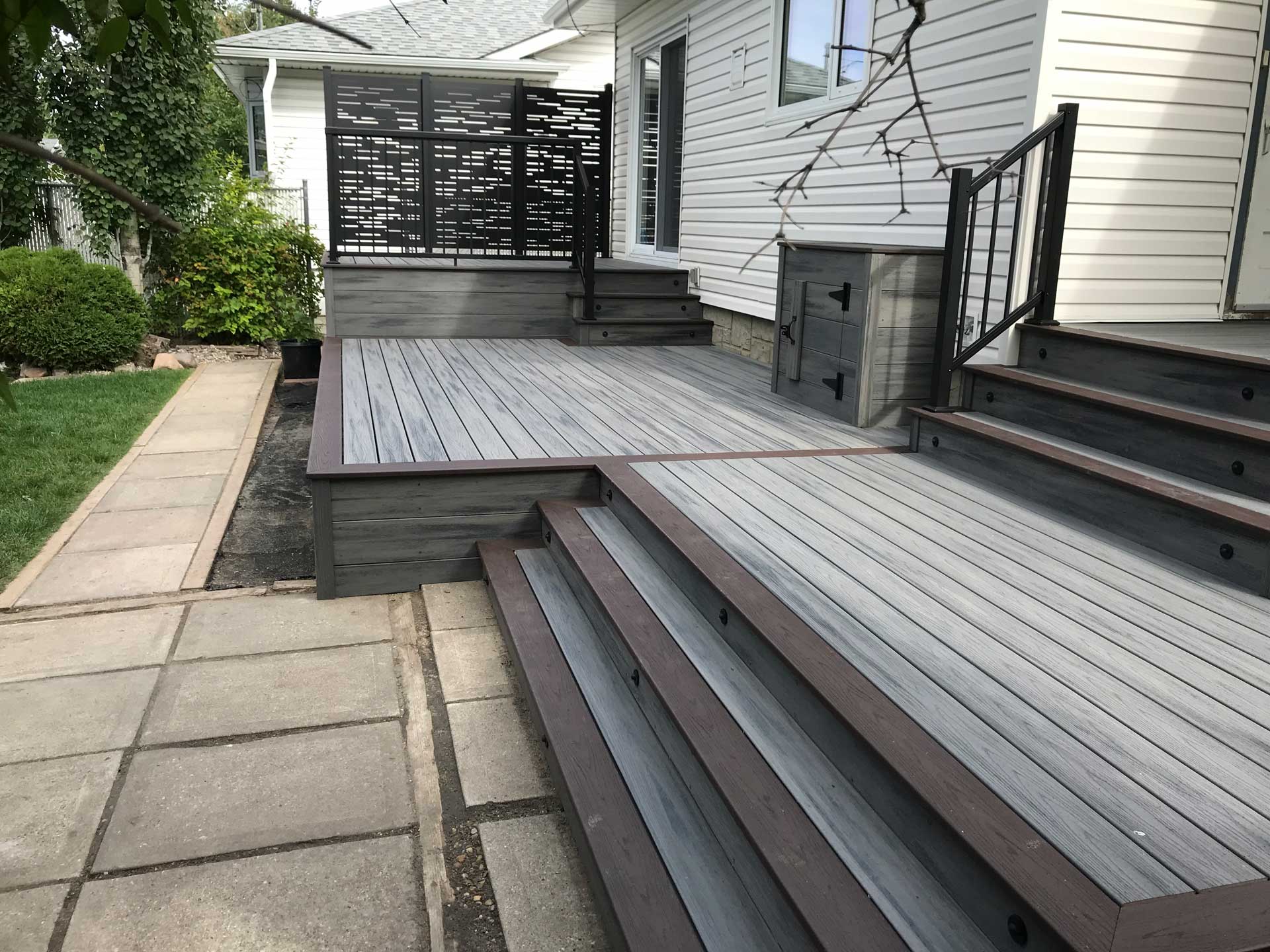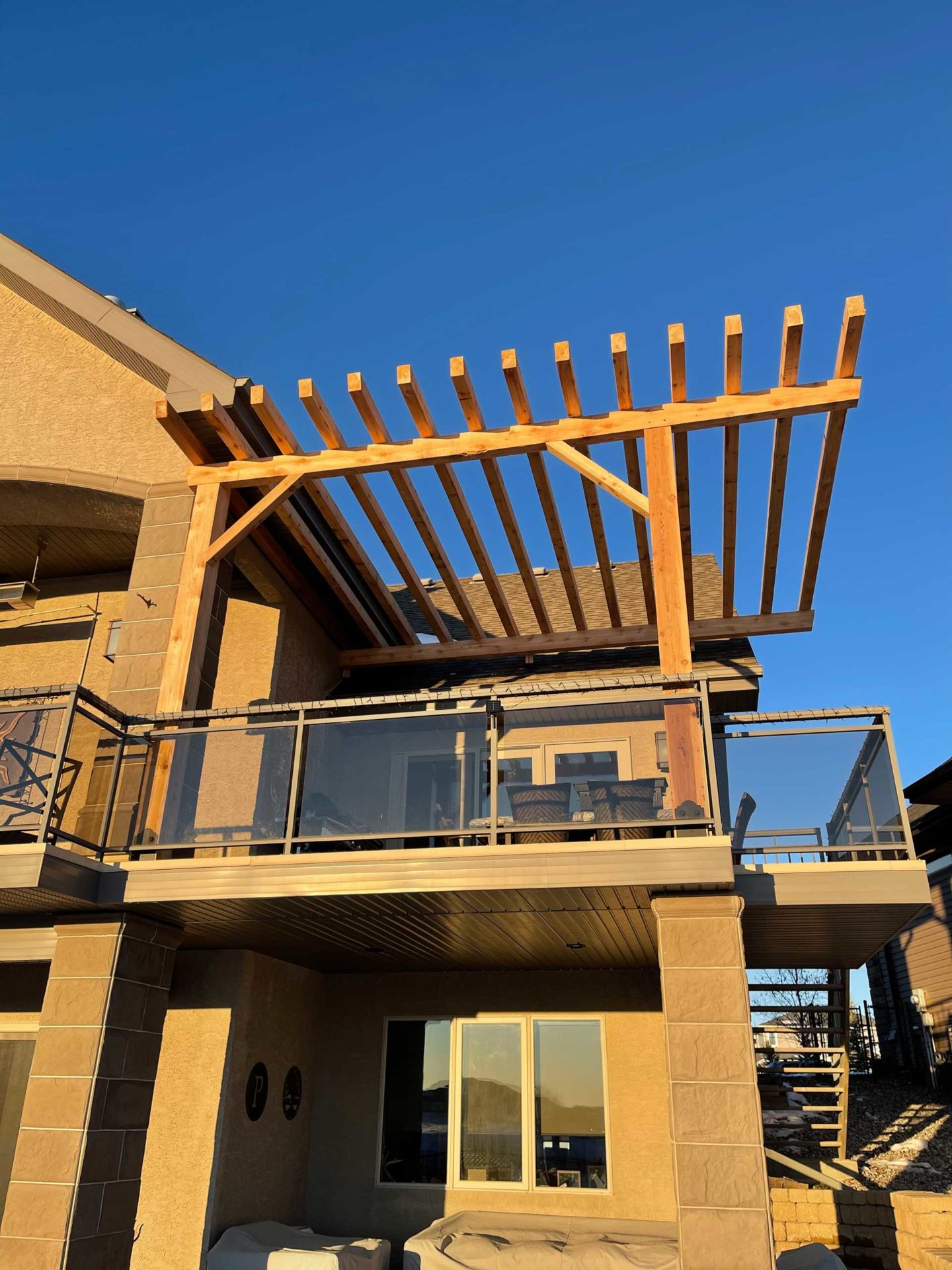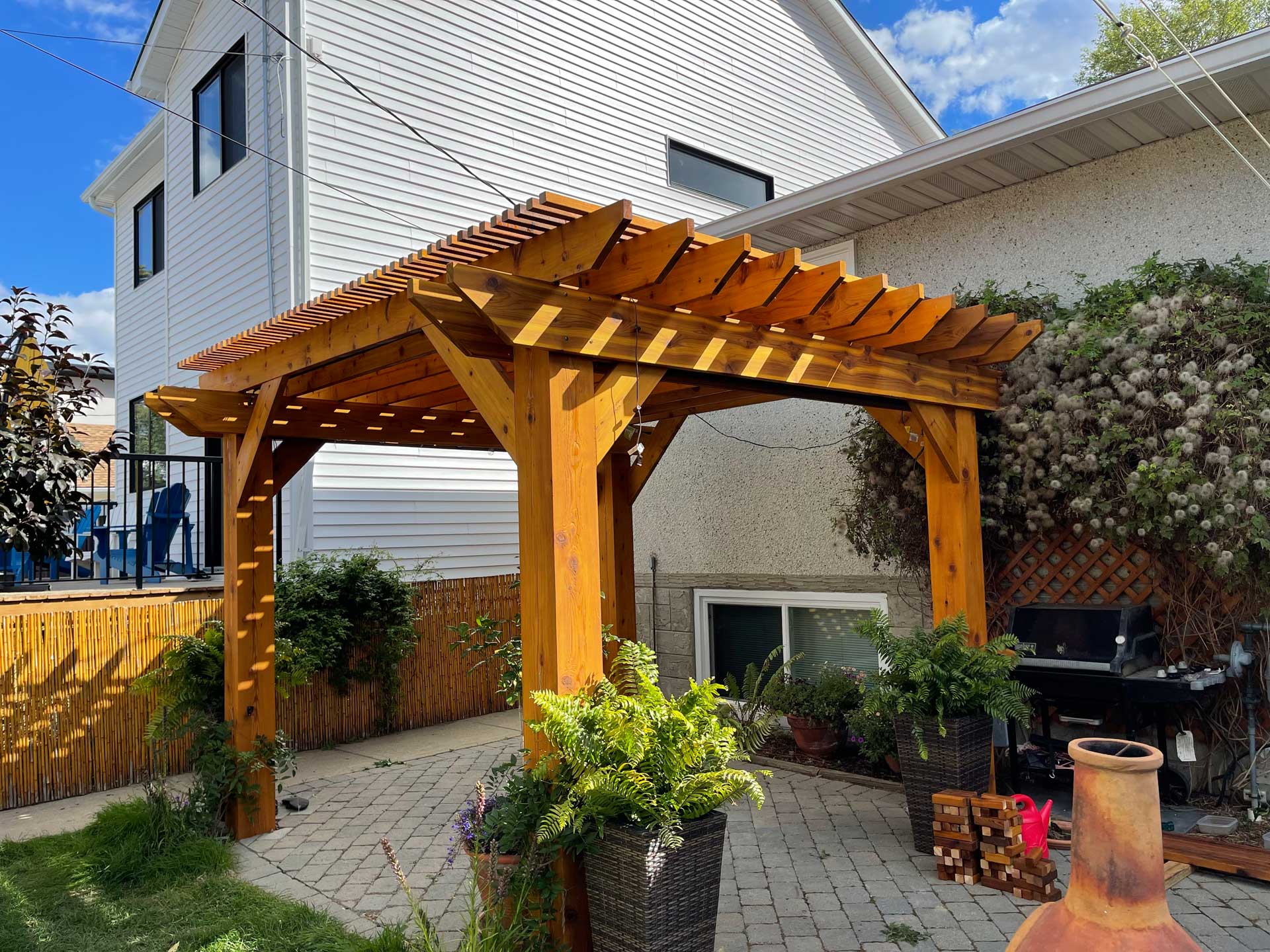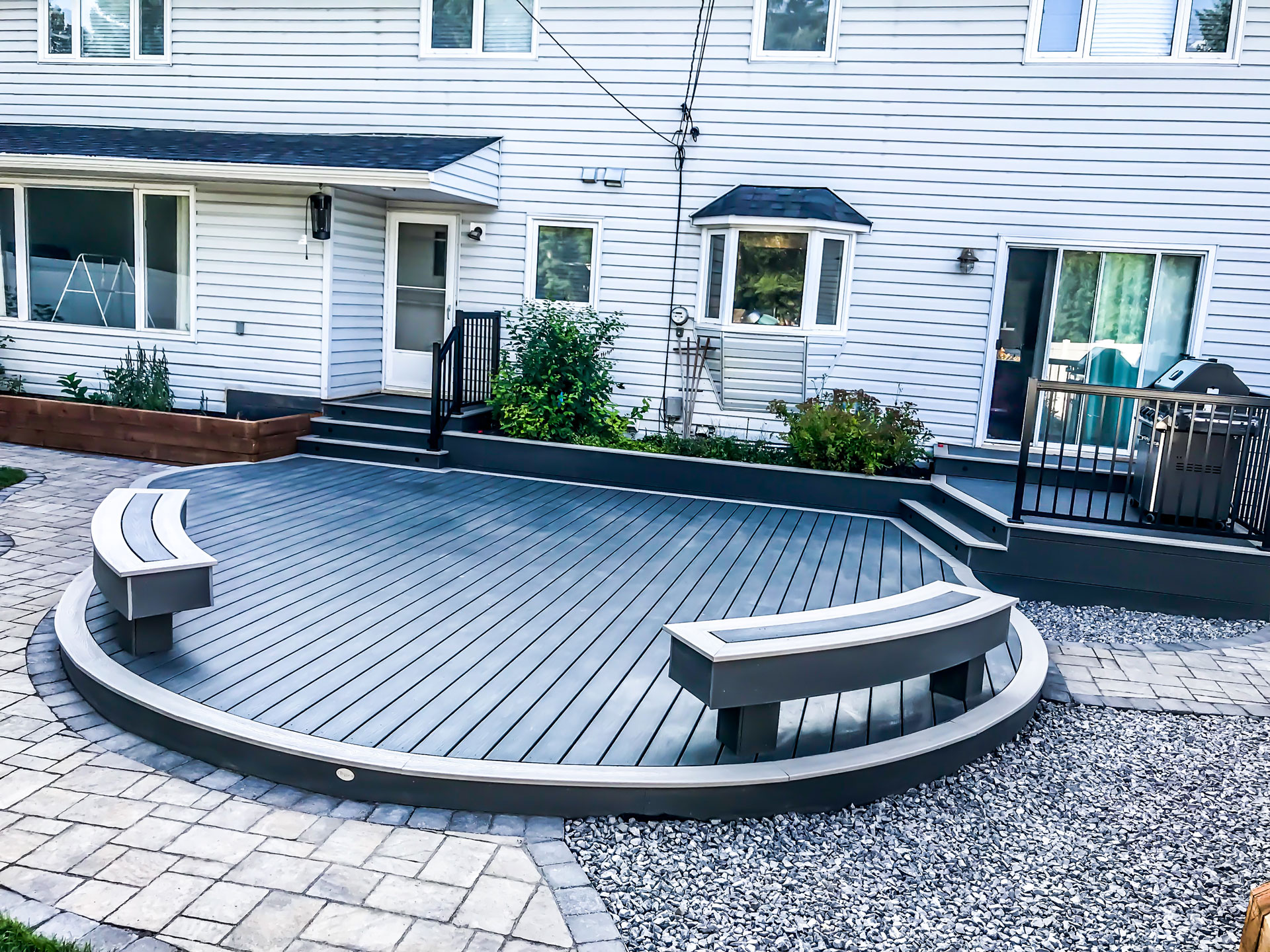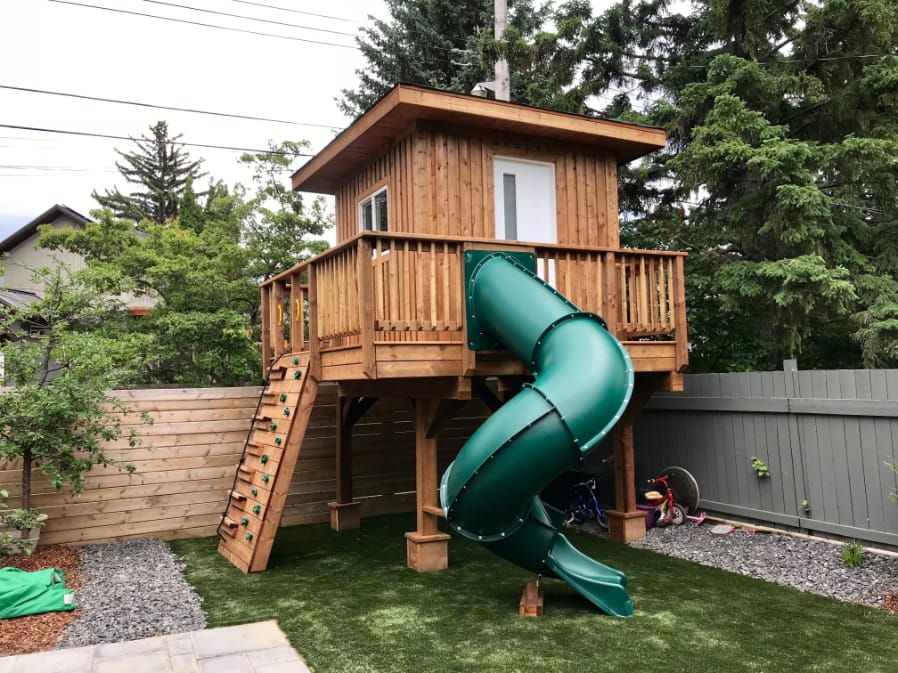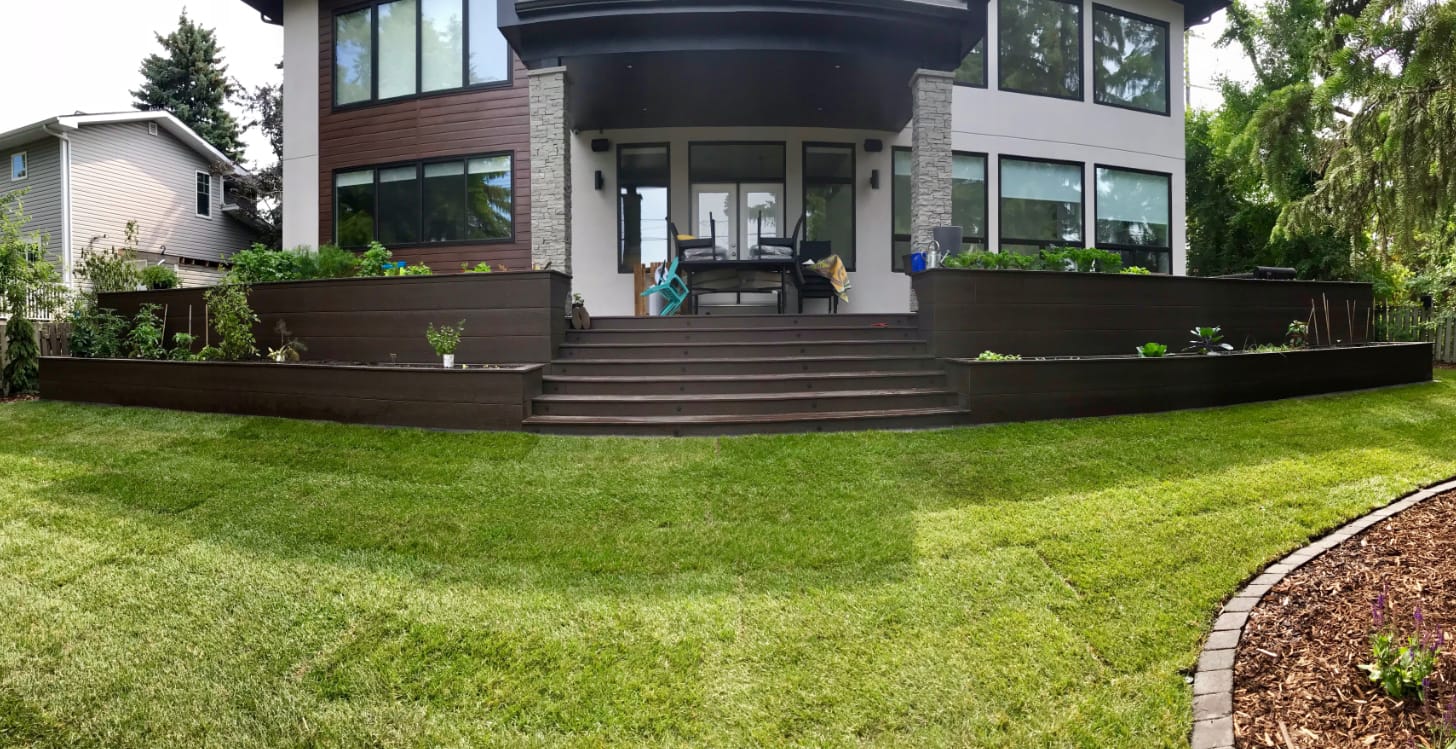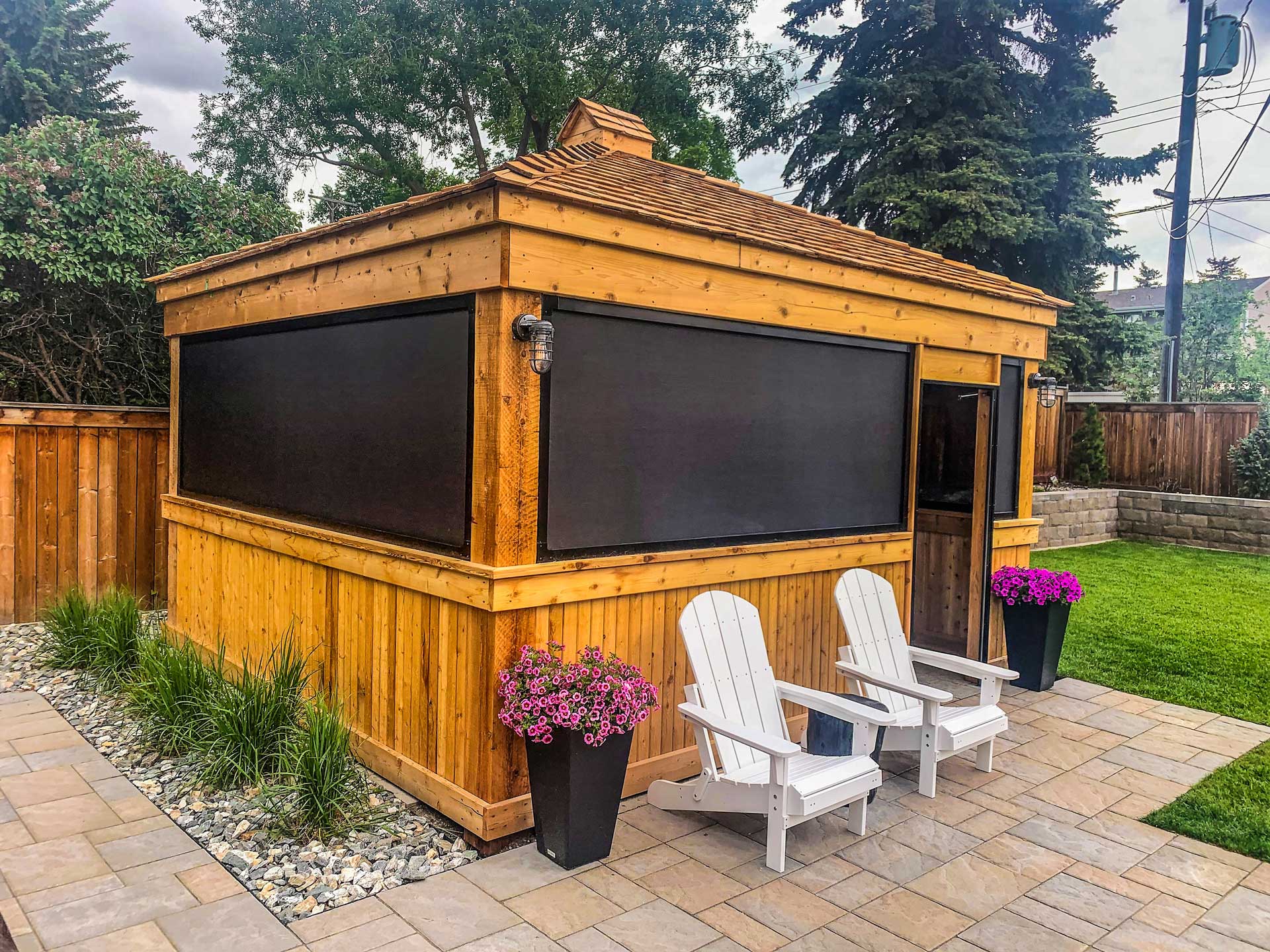 St. Albert Custom Outdoor Living Space Builders
Red Isle is your composite deck specialist. Not only are we the largest Trex deck contractor in Alberta, but we are also one of the biggest in Canada. Unlike wood. Trex composite won't ever rot, warp, or splinter. You don't need to worry about seasonal painting or faded staining, and it will never become food for termites. It is easy to clean and environmentally friendly; Trex composite is made from 95% recycled materials, diverting 500 million pounds of plastic and wood waste from landfills.
All of our decks come with a 25-year warranty, and we stand behind the quality of both our work and the materials we use. We are known for our customer service, and strive to make your St. Albert deck-building experience as smooth as possible.
Whether you're looking for a small refresh or a large new build, we have expert builders and contractors that will get the job done right, with materials that have a superior appearance and performance compared to traditional wooden decks. Choose Red Isle for a deck that is long-lasting and increases the value of your home.
St. Albert Decks Specialist
If you have any questions, or want to request a sample of Trex composite decking so you can see the quality for yourself, be sure to fill out the form below to get in contact with one of our decking specialists. We can handle any project, big or small, and are here to help you in any way we can.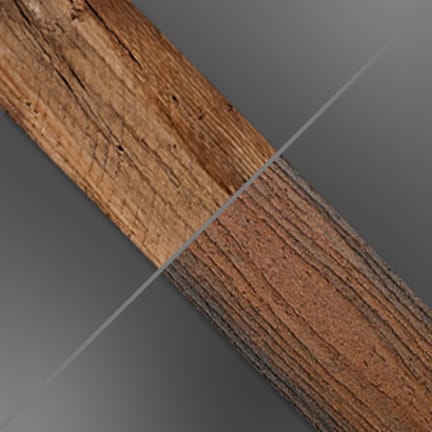 Year Manufacturer Warranty
Enjoy your outdoor living space for years to come. We know that home improvements are investments; and this product is an investment that you can trust to improve the value of your home, and also keep your costs for repairs down while you enjoy it. Composite decking is more durable and performs better over the long run. Trex composite decking is weather-resistant; meaning it will not rot or crack, it will not splinter, is mould and mildew resistant, and washes clean with just soap and water. The product is backed by a 25-year manufacture warranty which takes a lot of worries away from the homeowner.

What is Trex decking, and why should I choose it for my St. Albert decking needs?
Does Red Isle build custom decks and constructions in St. Albert?
How much does a residential decking project cost?
Can you assist if I've already started the decking project by myself?
Can you send me product samples of the composite Trex deck before installation?
Contact us
For More Information