Why is Red Isle Contracting the right option for a local deck builder?
When it comes to building decks for homes in the Leduc and Leduc country area, you want to find a reputable and reliable contractor that can bring your vision to life, without adding unnecessary or unexpected costs. At Red Isle Contracting, you will find a team of skilled and experienced builders, ready to help you design and achieve your custom outdoor space. With more than 10 years experience in industry, you can guarantee we have the knowledge, tools and manpower to get the job done.
A Deck Made to Withstand the Leduc Weather
Trex composite decking is the perfect solution if you want a no-hassle and durable outdoor space. Made of 95% plastic film and remaining wood, Tex decking is guaranteed not to fade, scratch or develop mold, even with the harsh Leduc and Alberta weather. And unlike traditional wood decks, which require constant care and attention, Trex Decks are extremely easy to maintain. Avoid spending your summers, and your money, sanding, staining and painting your wooden deck. Simply run some soapy water or power wash your custom composite deck, and it's as good as new.
As the biggest Trex installer in Canada, Red Contracting is the right choice for your space, whether you're in Edmonton, Leduc or other surrounding areas.
As certified installers, our local team brings expert, proprietary training and product knowledge to our customers, ensuring the superior construction and lasting quality of your Trex custom composite deck. We've sought out the most talented designers and skilled tradespersons to make your vision of the perfect Leduc deck and outdoor living space a reality. We've built our reputation on trust, and on delivering on our promise of exceptional results and unmatched customer service for each and every job. That's why we assign our own in-house professionals to see each project through from beginning to end, and never outsource to subcontractors, giving every customer our undivided attention.
Leduc Deck Specialists
We take pride in building beautiful decks and outdoor spaces our Leduc customers dream of. Versatile, durable, and eco-friendly, Trex composite deck materials offer a perfect solution for all your outdoor deck needs. Trex can be custom cut and curved to fit any shape or design of deck you have in mind. Made of recyclable materials, Trex Decks not only look beautiful but will last for years and withstand the elements like no traditional material can.

Services
Let our skilled tradespersons help you reimagine your outdoor living space. Whether you're looking to totally redesign your backyard or wish to install a new pergola, we have the expertise for you. Red Isle provides decking, pergola construction and installation, as well as outdoor kitchen services. Contact one of our expert contractors today for your free estimate!
Call us at 1-250-258-9194!

Featured Projects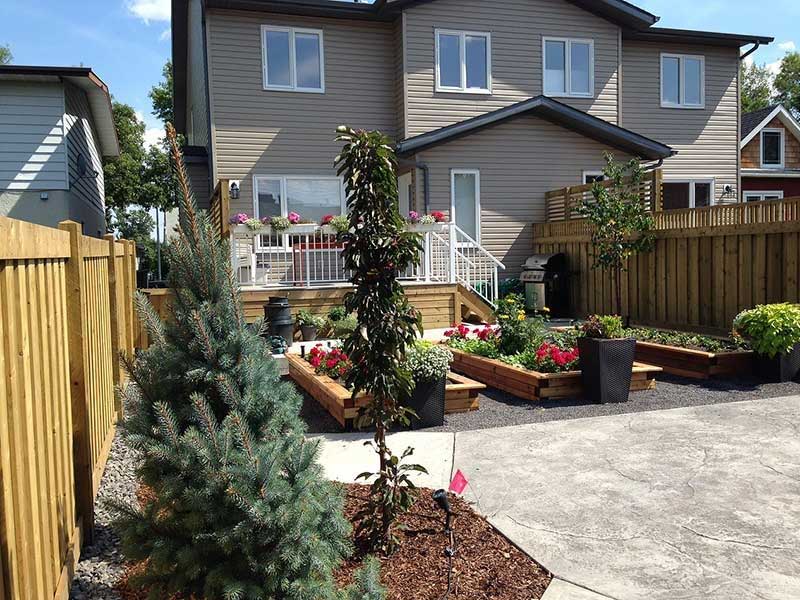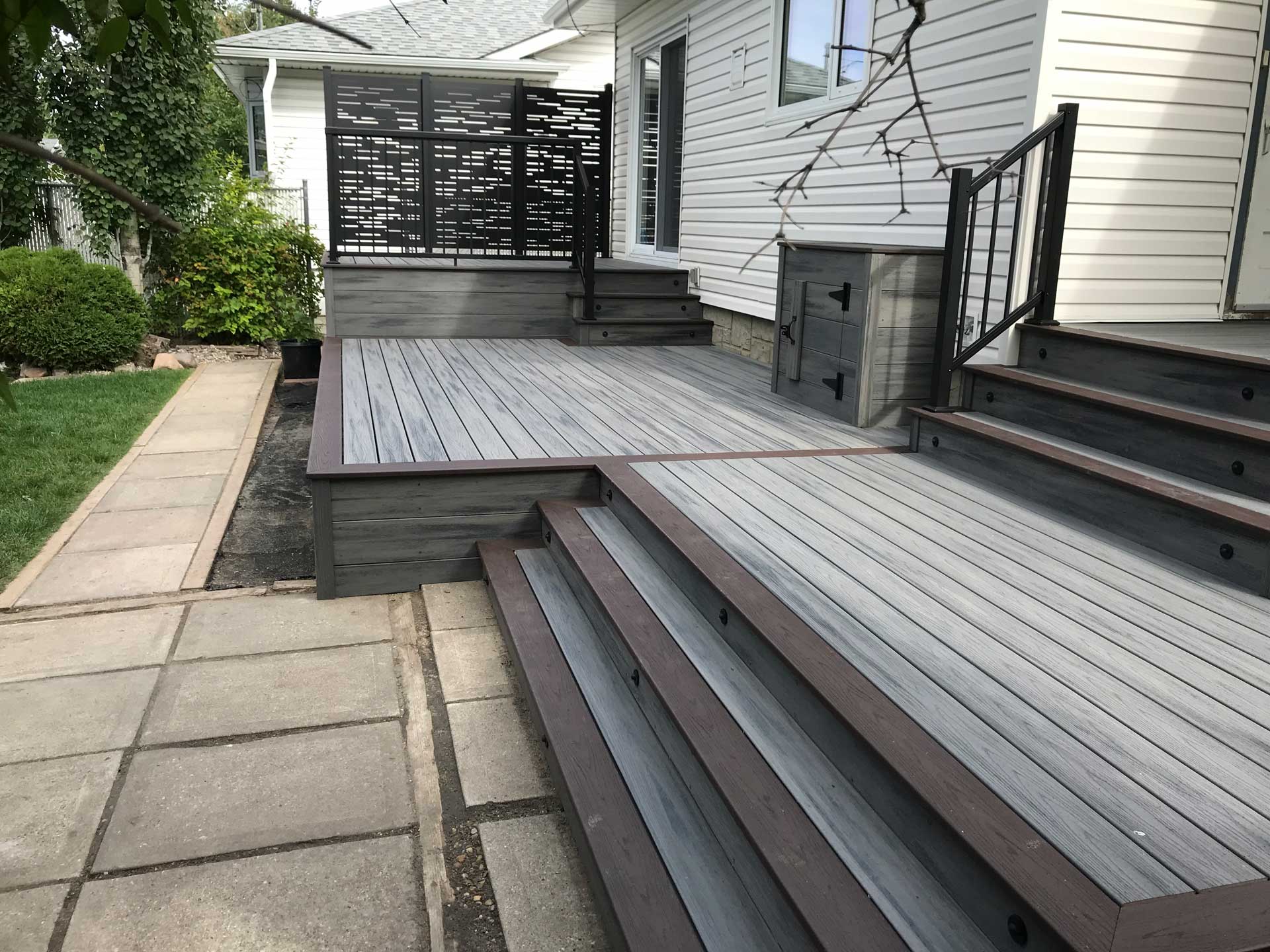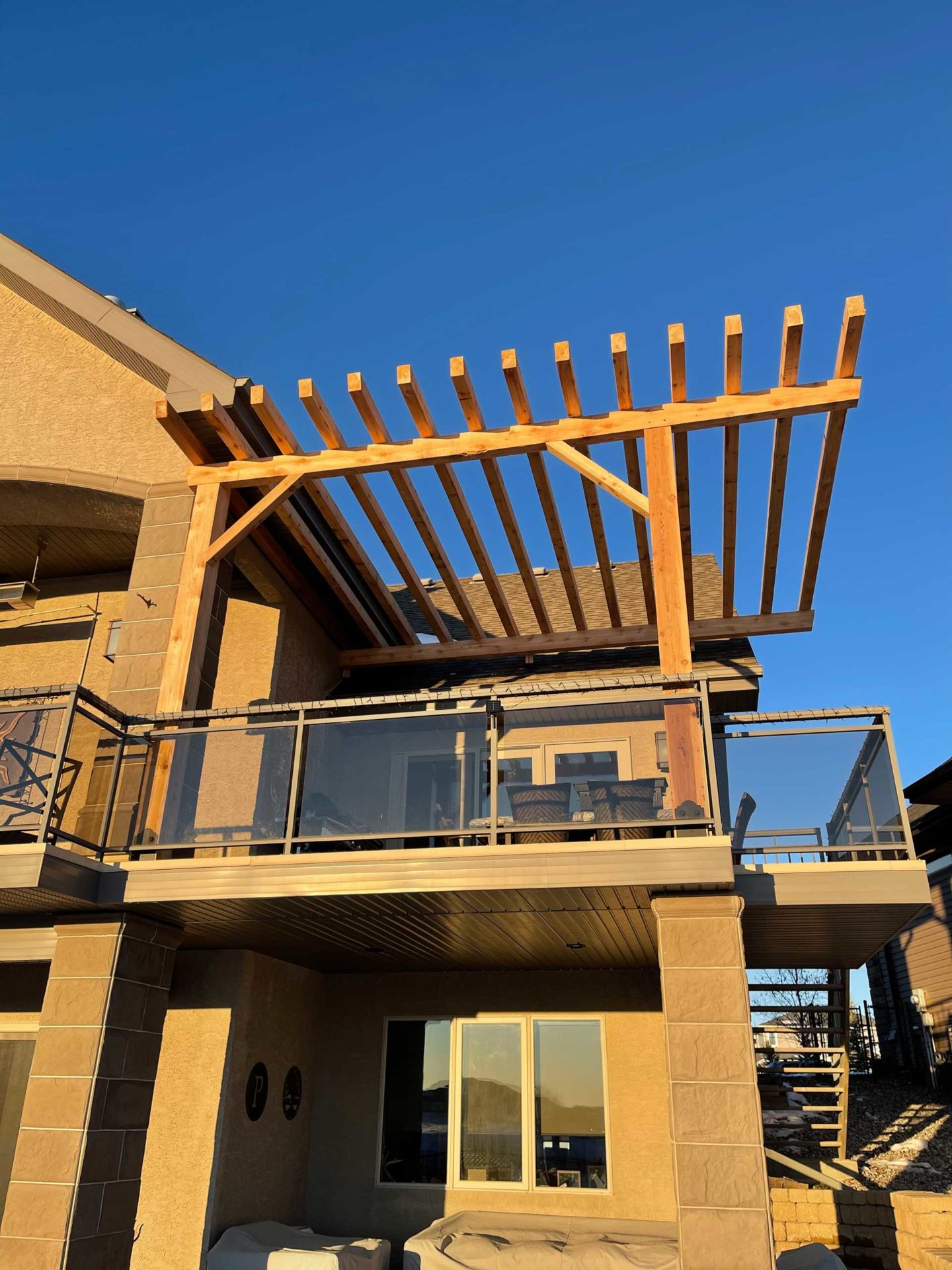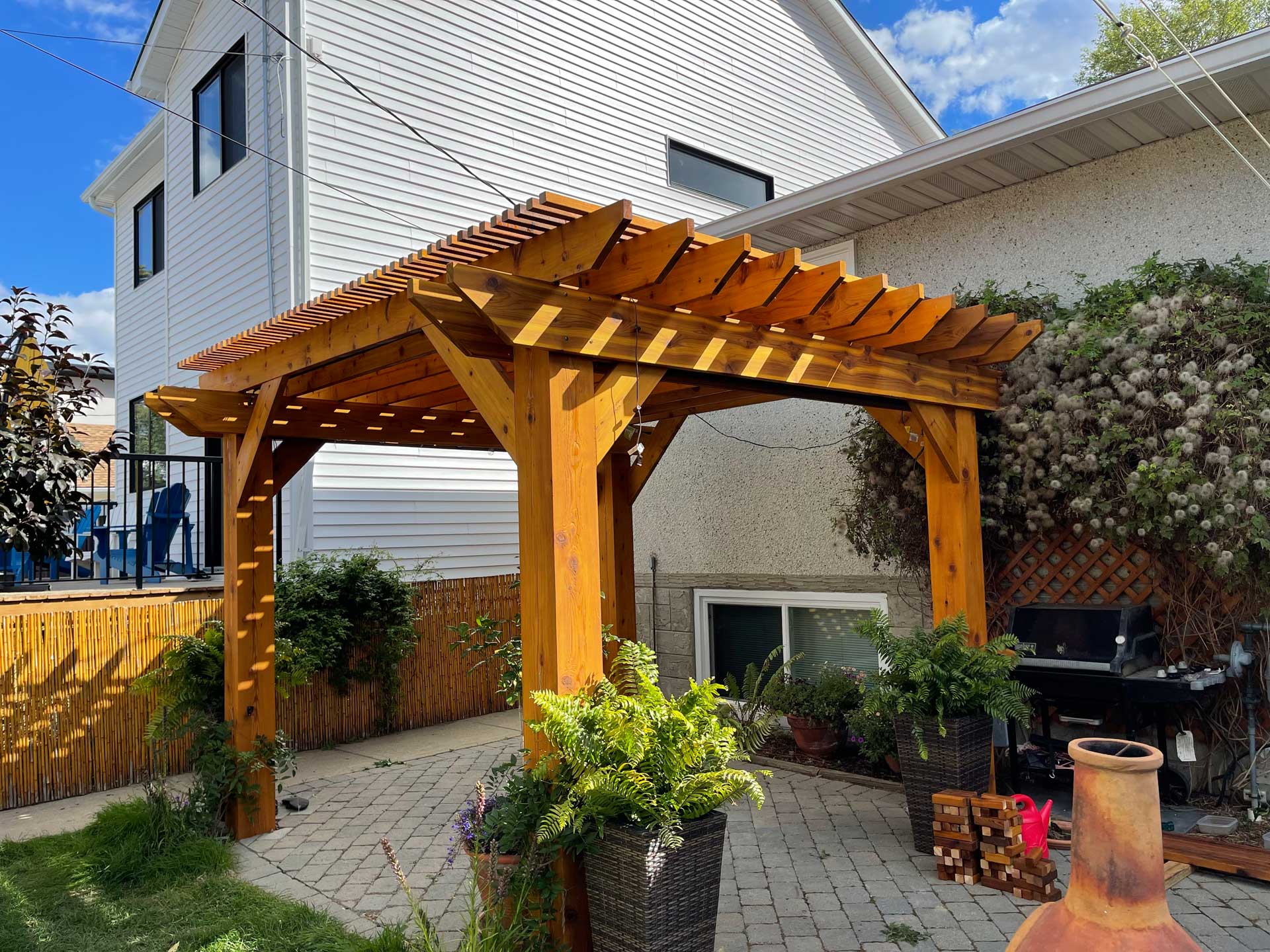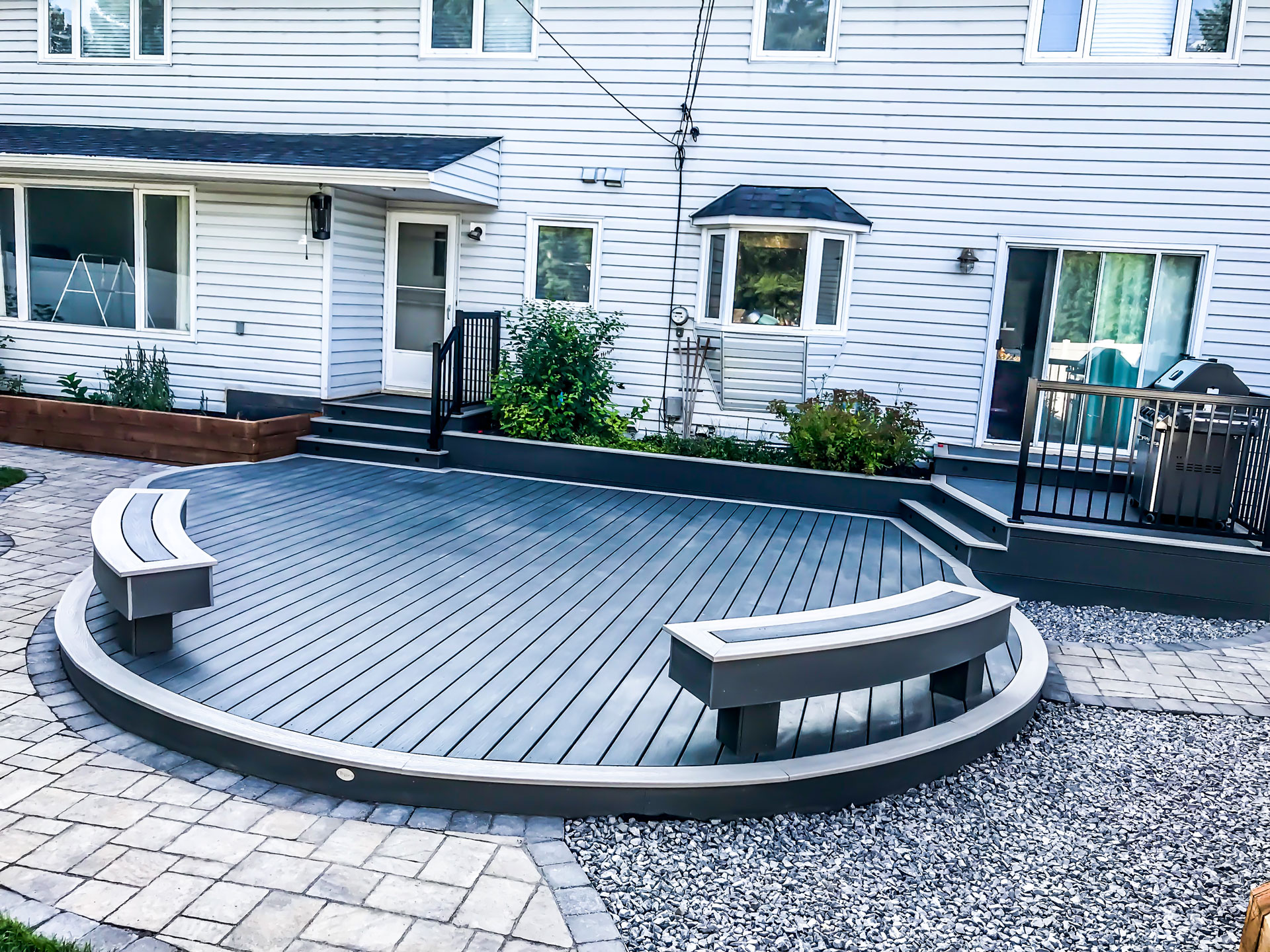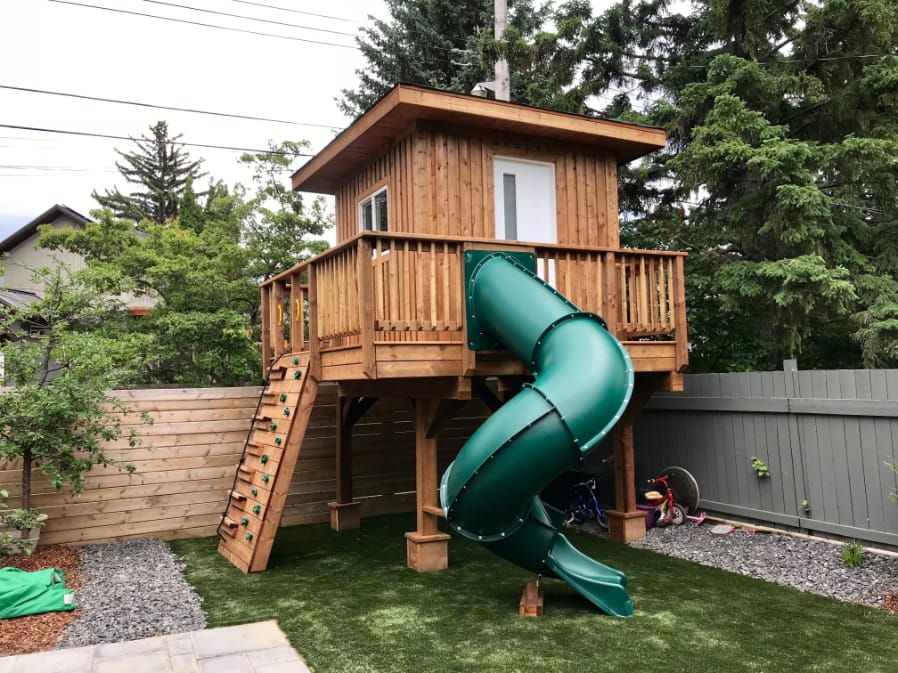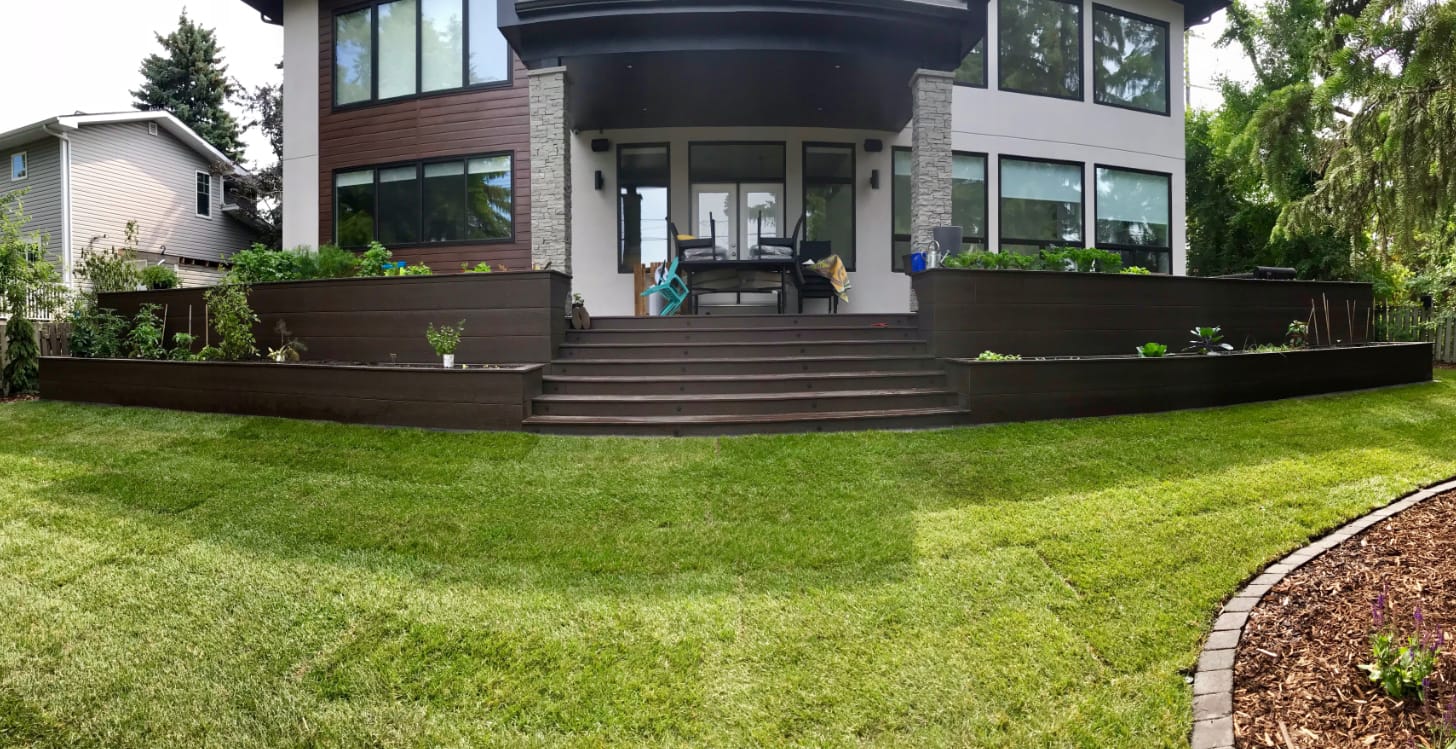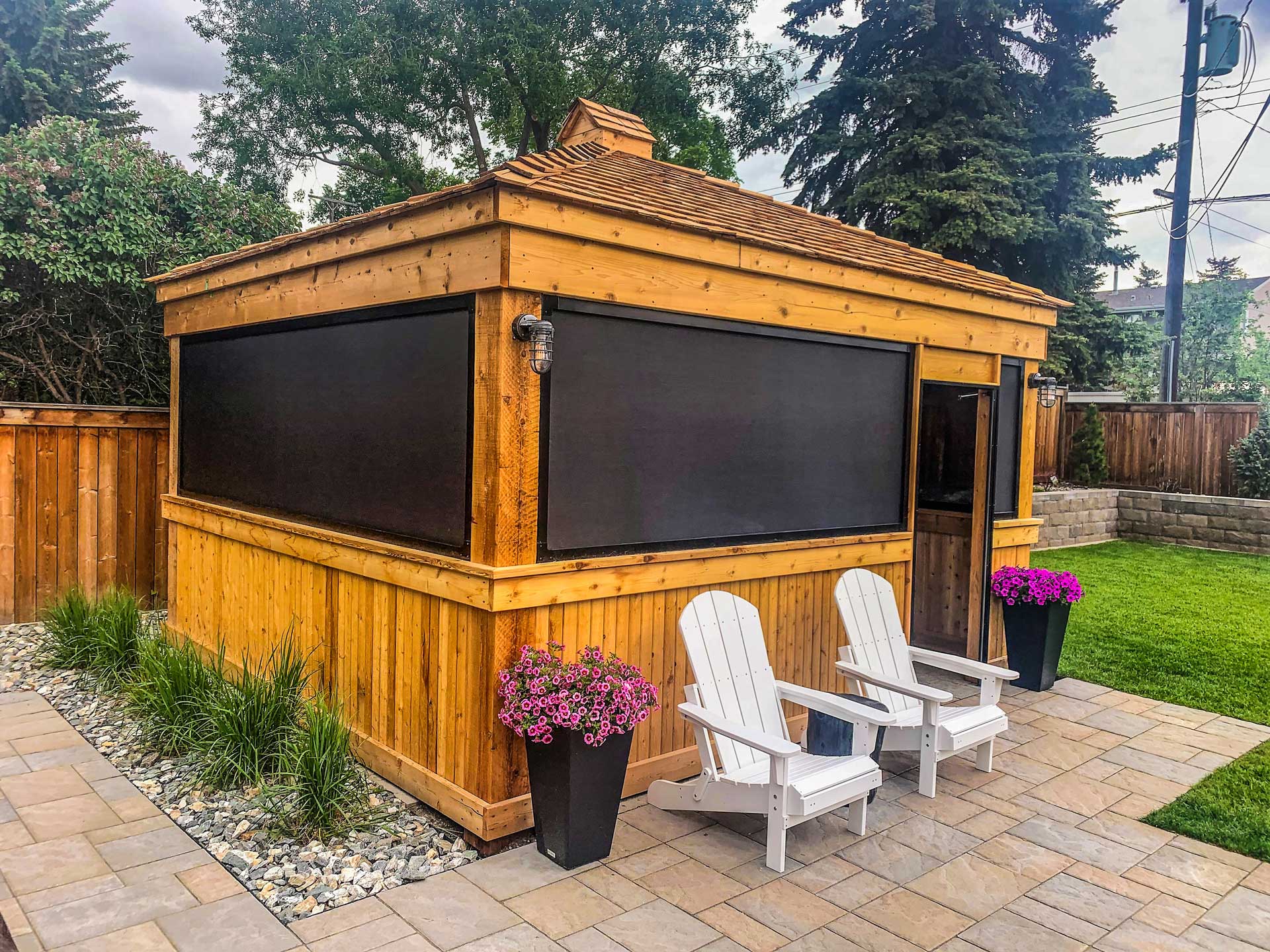 Leduc
Composite Decks
and Trex Deck Experts
Red Isle specializes in composite decks, and is not only the largest Trex Deck contractor in the Edmonton and Leduc area, but also one of the largest in Canada. Trex composite decking will create a beautiful and long-lasting deck that can stand up to our unique Alberta weather conditions better than traditional building materials. Made of 95% recyclable materials, Trex decking is eco-friendly, diverting 400 million pounds of wood and plastic away from landfills every year. All of Red Isle's work and products meet the stringent AB and BC building code requirements.
Red Isle strives to make your Leduc deck building experience smooth and hassle-free. We provide our customers with straightforward information and advice, offering design and construction options to help you bring the vision of your dream deck to life. A Trex deck is virtually maintenance-free and will stand up to any weather conditions, through freezing winters or blistering summers. Trust us to make your next deck, fence, or other outdoor project one that stands the test of time, and brings lasting beauty to your home and property.
Giving our customers a beautiful and long-lasting deck is our priority and our end goal. Backed by a 25 Year Manufacturer's warranty, all Trex decking products ensure superior appearance and performance for the life of the deck structure in all types of weather conditions and climates. Building a Trex deck is a smart investment in your home that you can enjoy today and will see a return on if and when you decide to sell.
Appearance is a priority for us and our clients. How the decking functions and performs over time in different types of environments and weather conditions is as important to us as it is to our clients. All Trex decking comes backed with a 25 Year Manufacturer Warranty. Installing a composite deck is an investment into your home; one that you will see as a return on your investment if you decide to sell your home. Your future home buyers will be thankful that you chose Red Isle.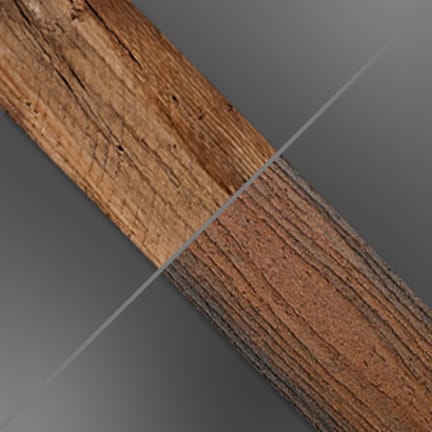 Year Manufacturer Warranty
Enjoy your outdoor living space for years to come. We know that home improvements are investments; and this product is an investment that you can trust to improve the value of your home, and also keep your costs for repairs down while you enjoy it. Composite decking is more durable and performs better over the long run. Trex composite decking is weather-resistant; meaning it will not rot or crack, it will not splinter, is mould and mildew resistant, and washes clean with just soap and water. The product is backed by a 25-year manufacture warranty which takes a lot of worries away from the homeowner.

What influences the pricing for a new composite deck in Leduc?
How long does it take to install a deck?
Can Red Isle send me decking product samples before installation?
How long can composite decking last in areas with extreme weather conditions?
Contact us
For More Information