Edmonton Fences & Fencing Services
When it comes to residential or commercial fencing services in Edmonton, Red Isle is the best contractor for fences you can find! Whether it's residential fences, commercial fences, pressure-treated or metal fences, the professionals at Red Isle will stop at nothing until our customers are satisfied with the fencing job we've completed. We can help you with all your fences and fencing needs in the greater Edmonton area. We are a top-rated fencing company and pride ourselves on offering the best customer service, quality craftsmanship, and attention to detail to each and every Edmonton customer we serve.
For All Your Fencing Needs, Red Isle is Here for You!
Why choose us for all of your fencing services in Edmonton? Simply stated, we are emerging as a fencing leader because our Edmonton clients know we are with them from the start of the job to finish. We don't subcontract any of our fencing services to other companies. We work directly with you from the beginning. We have specialized equipment and the best Edmonton team for high-quality fences, decking, and excavation.
No matter your residential or commercial fencing needs, long-term or short-term, our knowledgeable team of professionals can help you choose the best fence for your backyard setting. We provide free fence estimates and quotes.
Best Season for Fence Installation
There isn't one season that is better than another when it comes to fence installation. You can install your fence in the winter so as to enjoy it in the spring and summer or vice-versa. It doesn't matter the time of year, Red Isle has got you covered when it comes to all your fencing needs. Visit us today.
We provide services in the greater Edmonton area including the communities of Spruce Grove, Sherwood Park, Leduc, Devon, Beaumont, St.Albert, Stony Plain, Pigeon Lake, Wabamun Lake, Alberta Beach, and the Sylvan Lake area. Contact our qualified fences experts today!
Separate Your Home From The Rest With New Fencing
A well-maintained and high-quality wooden fence can last homeowners upwards of twenty five years. However, more often than not, home and property owners may begin to see signs of the wood wearing down or damage around the ten-year mark due to the materials used, changing weather conditions, and inconsistent insect presence. With Red Isle Contracting, you'll have one less thing to worry about when it comes to the replacement or installation of the one thing that defines your property line from your neighbours.
We recommend that once the cost to repair outweighs the cost to replace to begin the process of looking into what new fencing options you would like to decorate your property with. Generally, with wooden fences, signs that hint at needing a replacement or new fencing installations are the following: rotting wood boards, leaning across the fence due to wind/rain/shifting grounds, split and missing fencing panels, and loose or missing fasteners.
In addition, there are endless benefits of installing fencing, whether that is for the first time or to replace your old property line divider. Property owners can enjoy...
An increased home value with new fencing
Privacy for your family and room for your pets to roam about your backyard
Safety and security
Landscaping protection and shelter from harsh weather conditions
A built-in noise barrier from loud neighbours or parties.
Wooden Fencing vs Metal Fencing
Over the decades, fencing materials have developed to offer home and property owners a variety of options to not compromise the aesthetics of their home. While wood fencing has always provided homeowners with its own sense of charm and nostalgia, metal fencing manufacturers have a wide range of design options available for their customers. Contact our team at Red Isle Contracting for what kind of ornamental metal fencing options we have available for your home!
When it comes to the performance and maintenance of both fencing materials, metal fencing typically provides homeowners with a notably more robust performance over wooden fencing and will not rot, warp, or deteriorate. Wooden fencing, on the other hand, is a more affordable fencing option and can be painted or stained to match an array of different aesthetics.
For more information about the pros and cons of the fencing materials we have in stock, please feel free to contact us at (780) 965-6130.
To learn more about warranties available for your next fencing project, contact the expert landscapers at Red Isle! Please note that The Trex Limited Residential Warranty does not apply to fencing.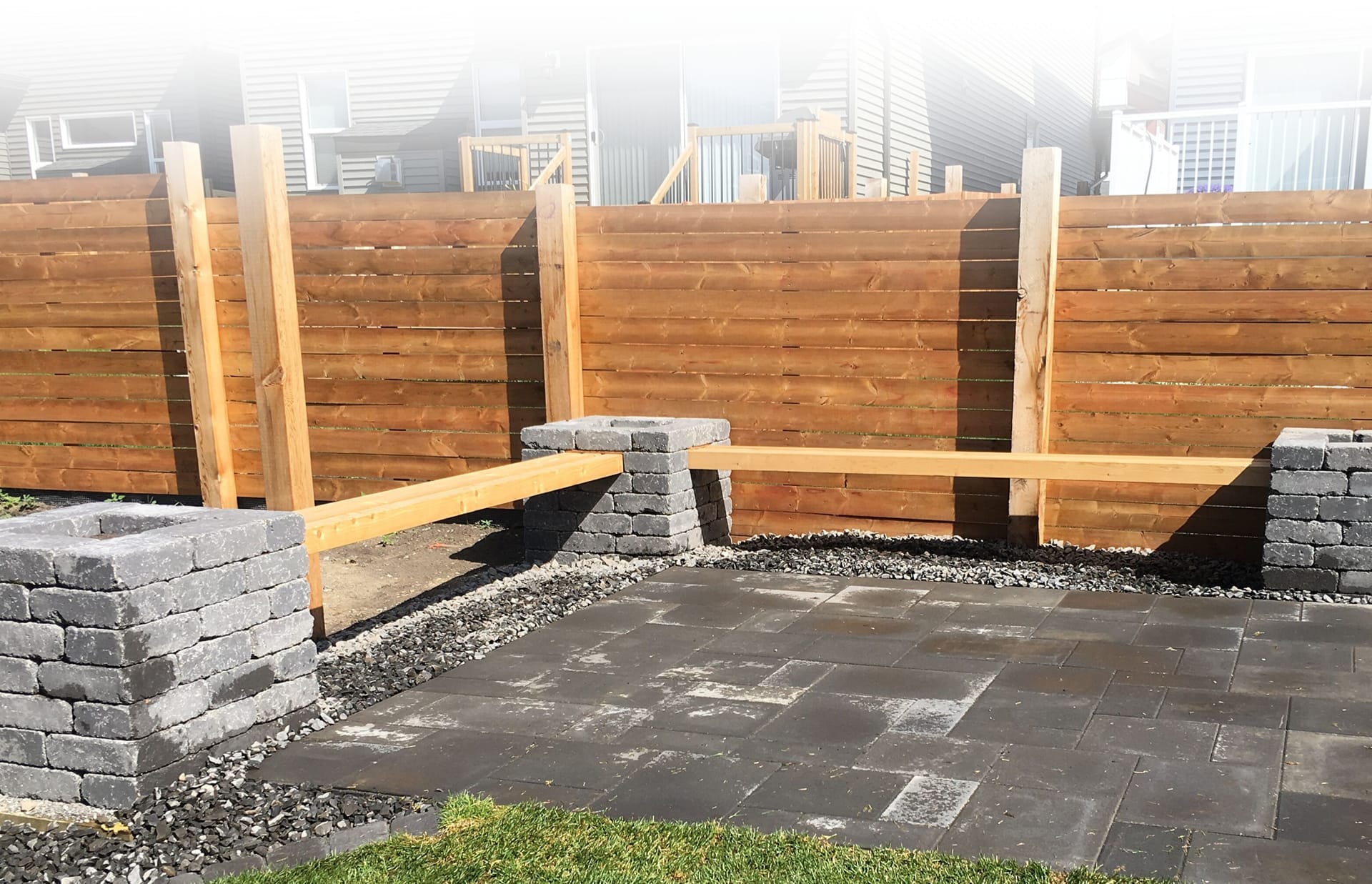 What is the best choice of fencing for Edmonton?
Do I need a permit to build a fence in Edmonton?
How much will new fence installation services in Edmonton cost?
What is the advantage of using cedar as a material?
Why choose Red Isle for a new fence?
How do I determine property boundaries?
What is the best way to obtain a quote?
THE ONLY TREX PRO PLATINUM INSTALLATION IN EDMONTON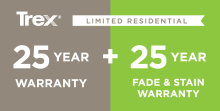 Contact us
For More Information